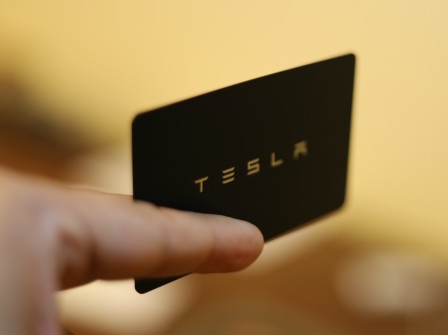 As the world advances, people are inventing new and advanced ways of doing business. And it is a fact that every business runs by adopting strategies.
The business strategies come in different ways, and one of the ways is using the business card.
A business card represents the next step in making your small business dream a big reality. Business cards are one of the proven ways to market your business and expand your customer base successfully. Whether you are a multinational company, a small company, or an SEO agency, having a business card will help make people get the right idea about you and your company.
Importance of a Good Business Card
A good business card does more than just carrying your contact information. A business card reflects your business reputation, so it needs to be good and efficient looking. When you have a business card, it will make you look professional, build trust in customers, especially when you have a small business, and set your business apart from others.
A perfectly designed good business card can differentiate your business from others as you handover it to your clients. The business card is an affordable marketing technique that is the primary means of communication between you and your potential customers. Using it spreads awareness among the people about your brand, and it leads to expanding your business.
Ways to make your business card Effective
One of the most important things about doing business is building people's trust and convincing them that you do your work accurately and professionally. And to do this, you need to make your business card good enough that your quality of work appears. To make it an effective business card requires more than just mentioning your name and your contact information. There are many things you can add to your card to make it an effective one. For this, we have mention below some of the ways, and these are as follows;
Use a good quality paper
One of the most important things to consider is quality, and the quality of anything is just measured in the first look. Using good paper shows your clients that you are willing to get better results and higher quality products. It will build in a feeling that if your card is of good quality, you are conveying a quality business.
Make it easy to read
Using a unique font is good, but you need to ensure the fonts you choose are not too small, too fancy, or distorted somehow. It must be classic and easy to read to make it more effective. If you have a lot of information to display, be sure to keep the text size large enough to read without difficulty.
Consider the Logo
Design your logo in such a way that it must be complementing and be the most prominent feature of your business card. Try to add at least two colors fr the logo, which are the standard number for the color. While the logo fonts can dictate the fonts, you use in the rest of the card. If your company has something to do with children, please use one child-like font and one standard font, like Helvetica. In this way, you can make your business card more attractive and effective to the clients.
Include needed and important information
You must add only those information detail in which your client is interested. Don't include irrelevant information; this may give a wrong impression. The information should be mentioned clearly and straightforwardly. It's tempting to reduce the font size and include every social network profile, a slogan, and nothing more is needed. This way, nothing will be memorable to the people.
Print the card Professionally
Try to make your business card print professionally as business cards often come across as cheap or second-rate, and that's not the impression you want to give your clients. Homemade cards are not more effective however it does include your hard work, but nowadays people prefer professional things, by doing it so you can enhance your companies reputation.
Wrapping Up!
Every organization or company requires new and efficient ways of doing business, and now things have become more manageable and efficient with the arrival of the internet. You can see more people are turning towards digitalized working, but your business success doesn't only depend on technology and digital work. There are many other things that you need to consider about your business. Such as having a good business card for your company. Although it seems a little piece of paper, it has much importance as it is the way to attract more and more customers to your business.
If you want to know about the working of a business card, then you are at the right place. Here in this article, we have mentioned above a guide for the business card. We hope that it will make you understand how important a business card is for your company, whether small or big.